Create vessel definitions compatible with any system
Save time defining container stowage conditions using our intuitive platform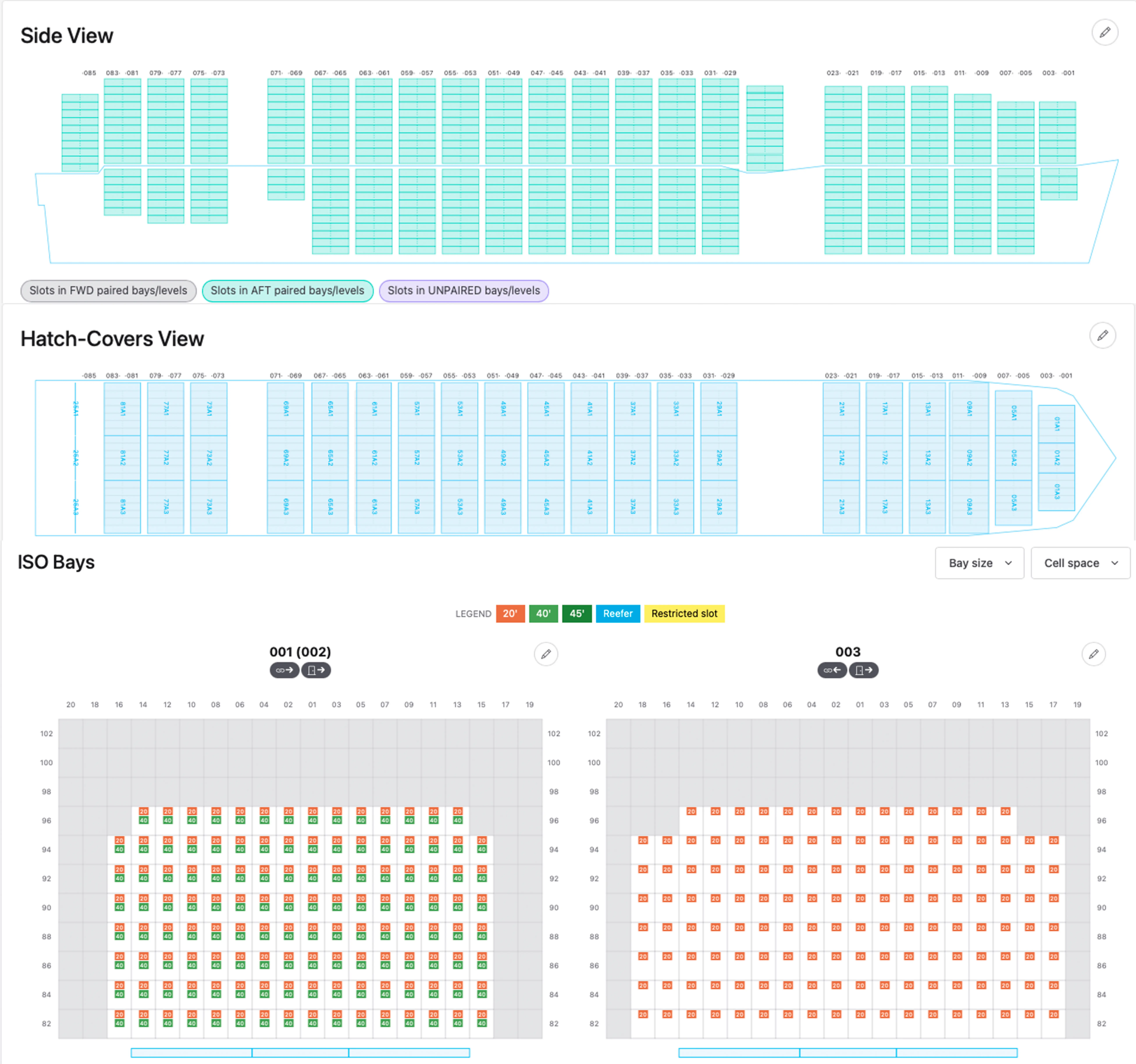 Developed by industry experts
Avoid wasting time by creating or editing vessel definitions with our proven and secure solution. Instantly get started with an affordable tool guaranteed to improve your operations.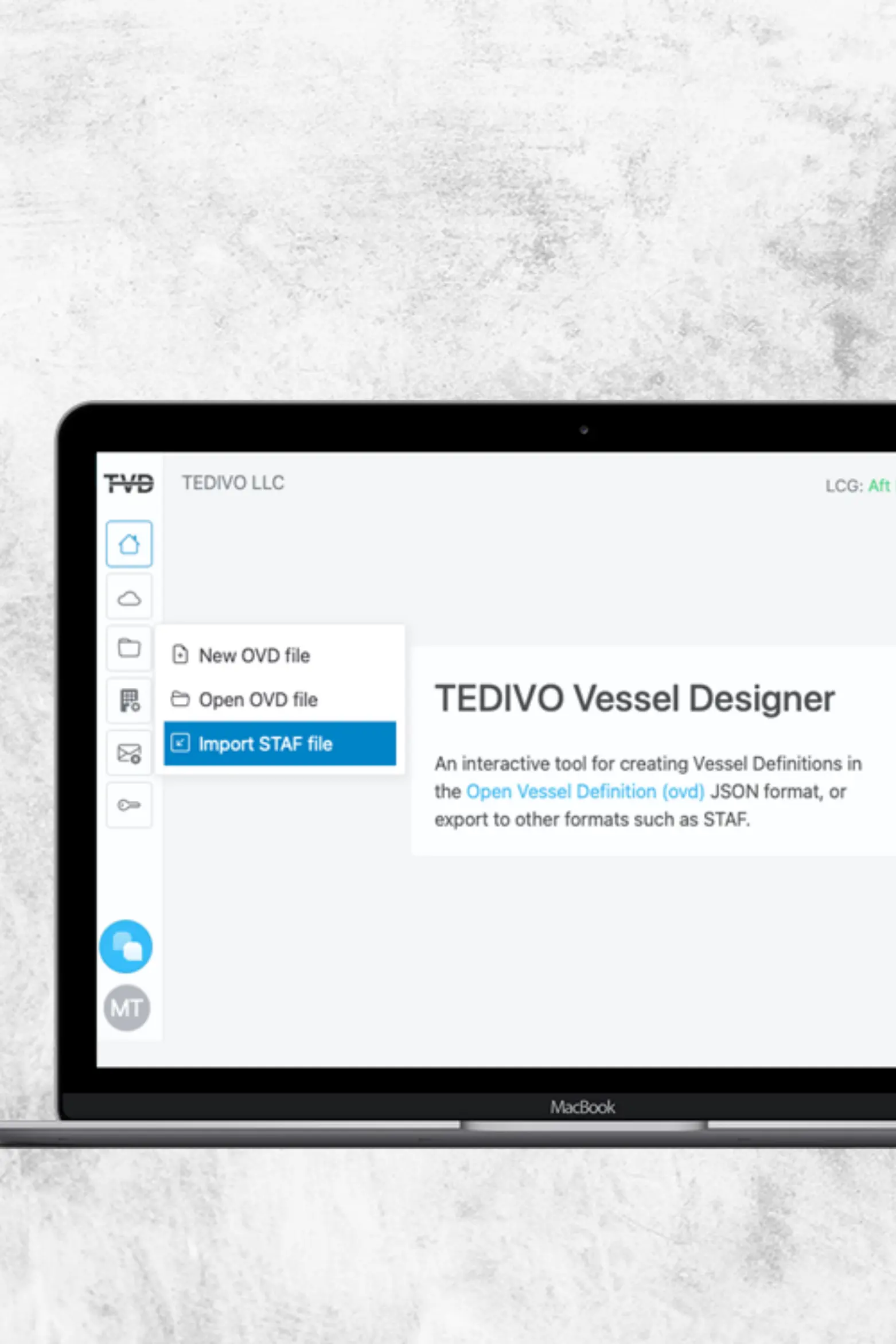 Import existing
Full support of STAF format when importing and exporting.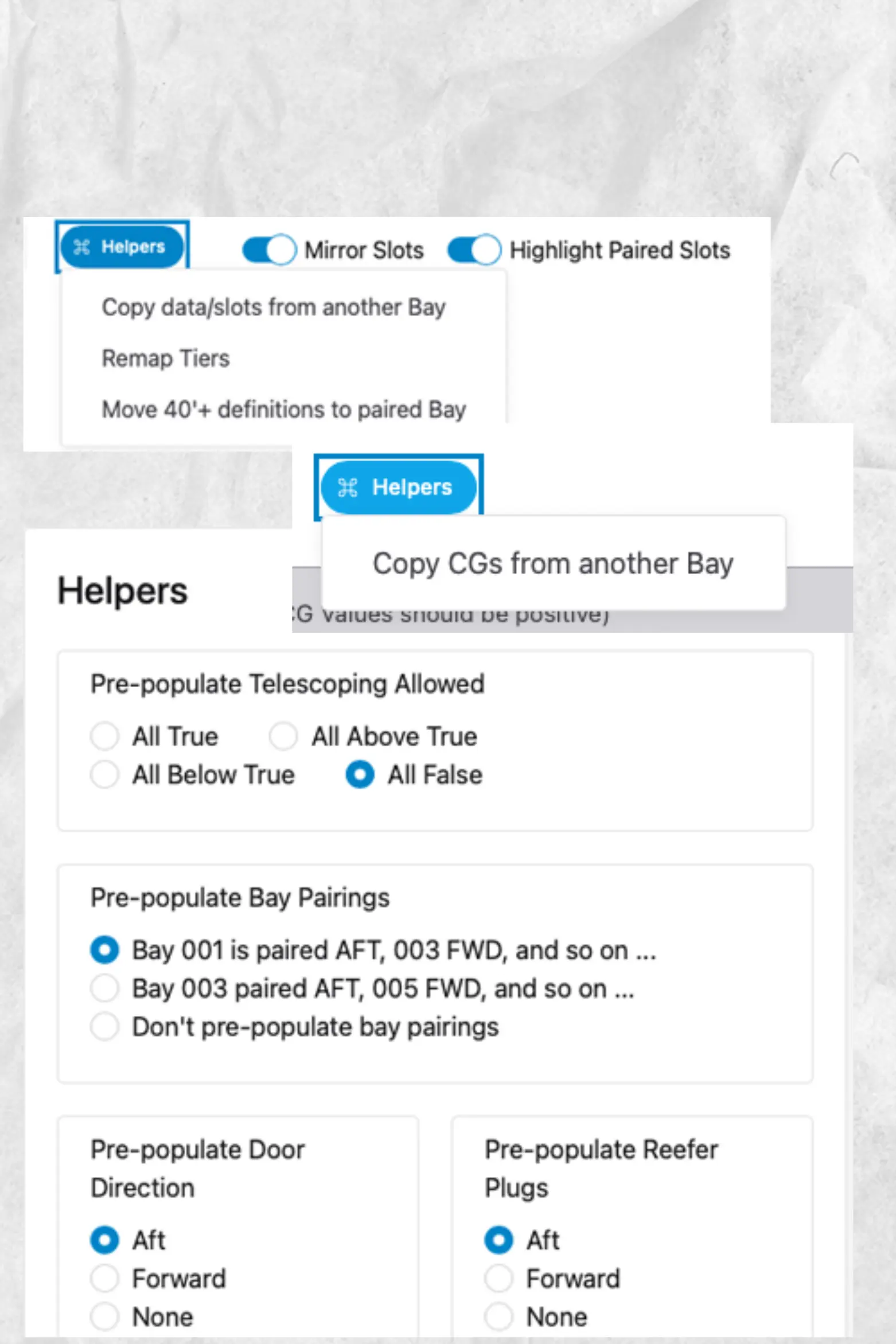 Quickly modify
Features specifically designed to eliminate repetitive input.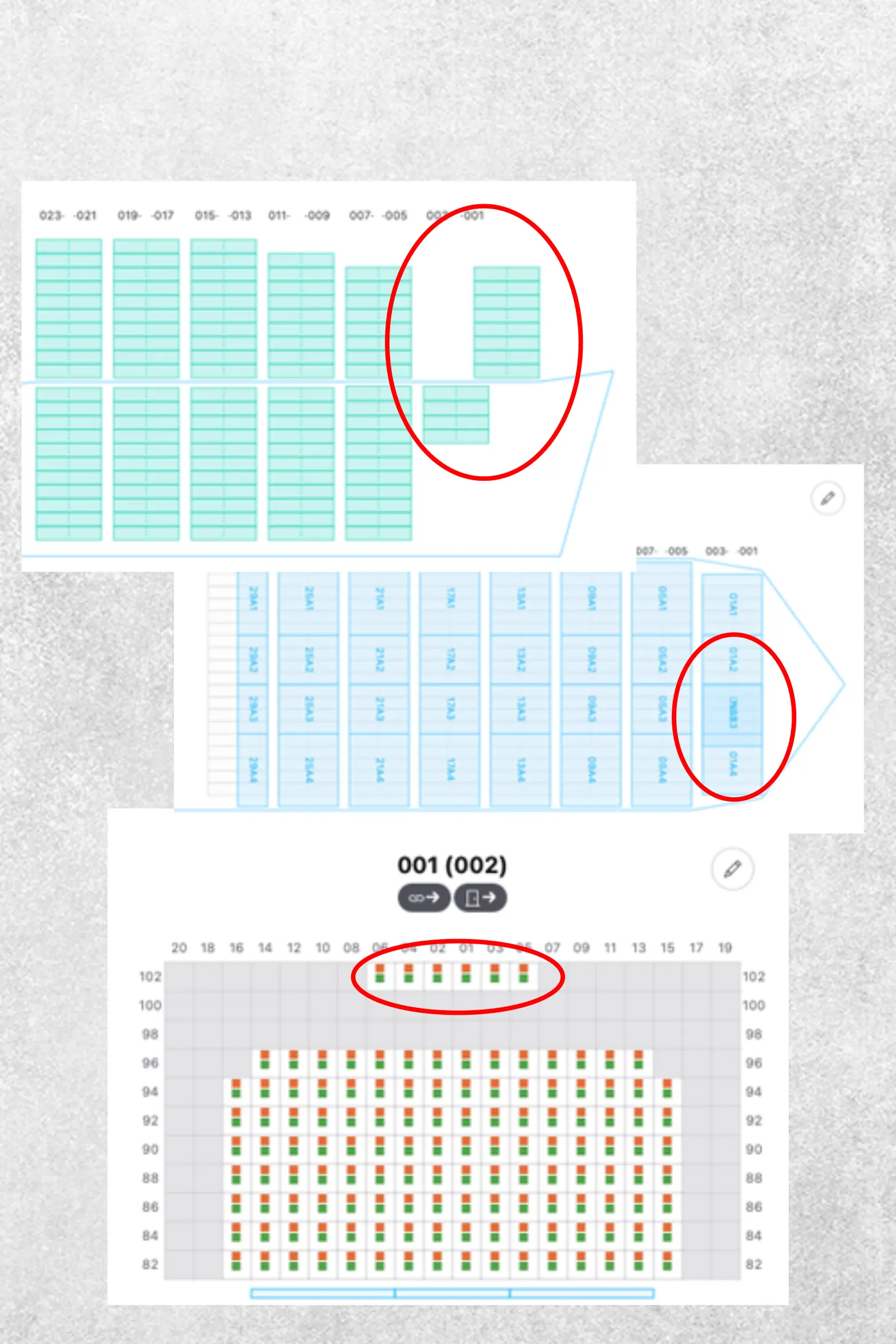 Vizualize errors
Real time visual feedback to easily assess and resolve errors.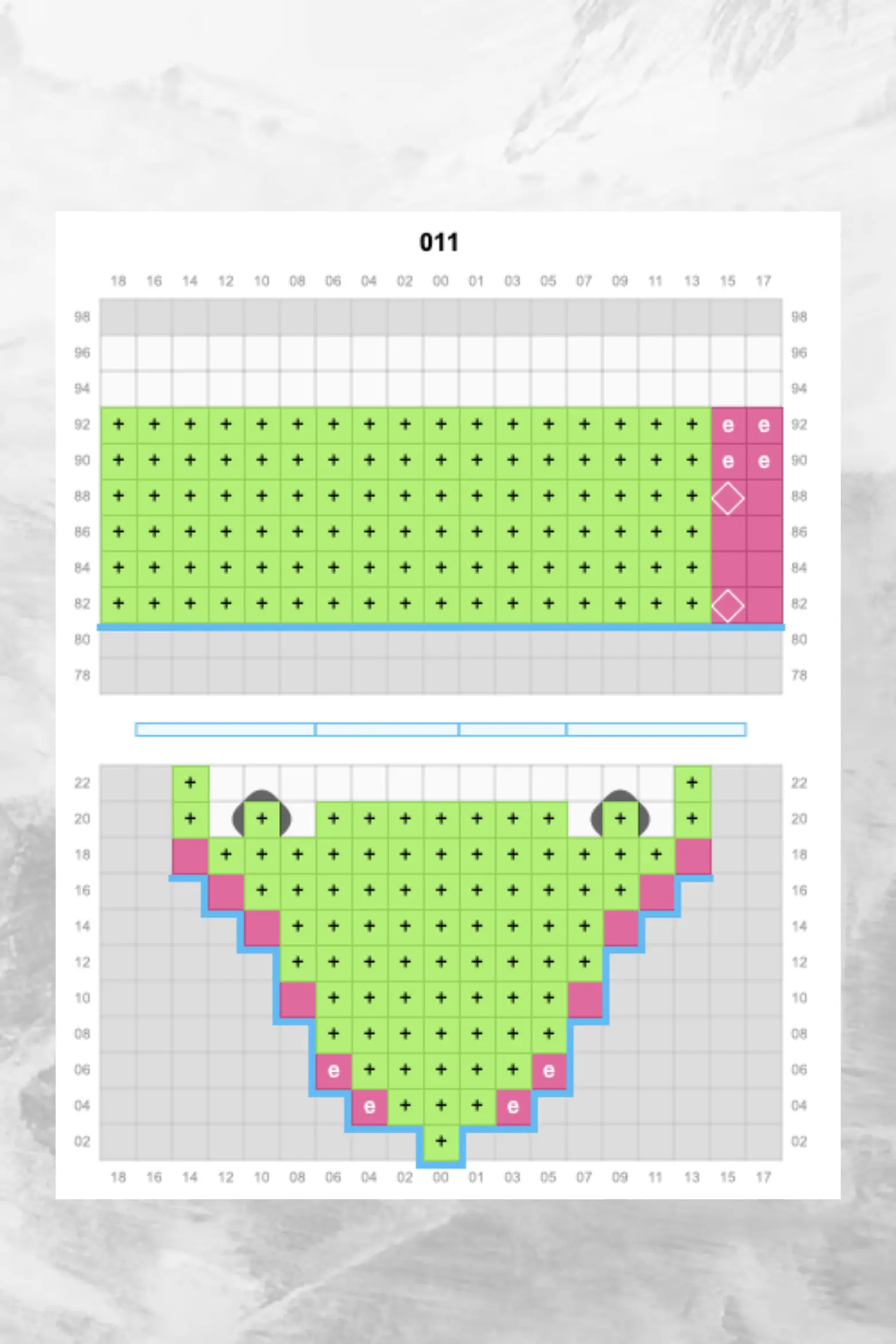 Integration
Utilize the definitions with BAPLIE Viewer Online or other products.
Discover TEDIVO Vessel Designer Capabilities
Try the designer for free and find out what you can accomplish with the power of a modern vessel creator.